Join Mat Life Karate's 44-Year Legacy
Mat Life Training Center's Japanese martial arts history began in 1978, when Alex Heyman started teaching Japanese ju jutsu, Judo, and karate together as a complete martial arts system in Alachua County Heyman began training in these styles at the age of seven, and had more than two decades of training experience when he began teaching in the Gainesville area.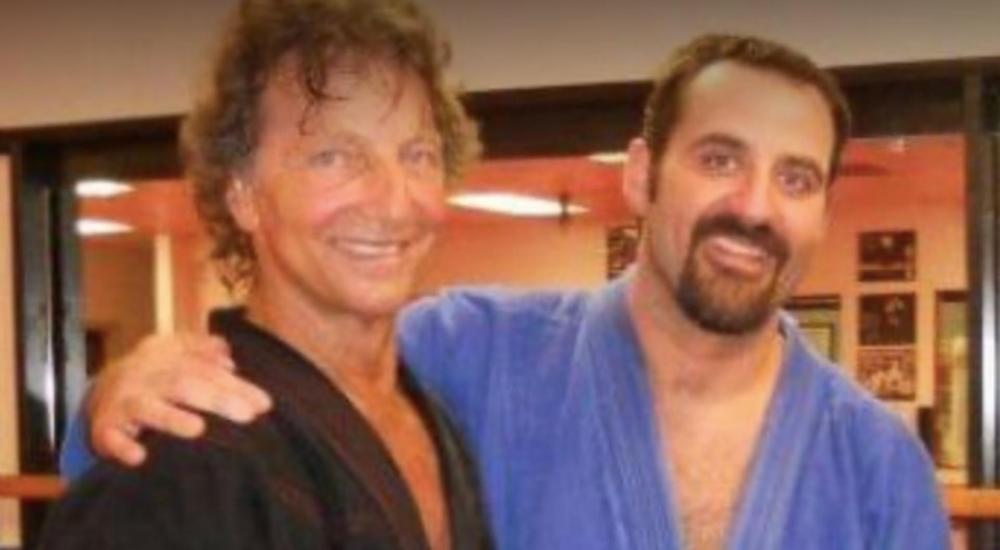 Heyman with Jason Dodd at Global MMA Academy.
In 1993, Heyman teamed up with Michael Black, who was leading the Florida Shorinji-ryu karate organization at the time, to open Heyman's Martial Arts Academy on NW 10th Avenue in Gainesville. Mat Life founder Jason Cárdenas Dodd began training in Japanese martial arts under Heyman and Black in 1996 while he was attending Santa Fe Community College. He received a first degree black belt in Japanese Karate and Japanese Ju Jutsu in 2001 from his instructors, and began teaching at the academy.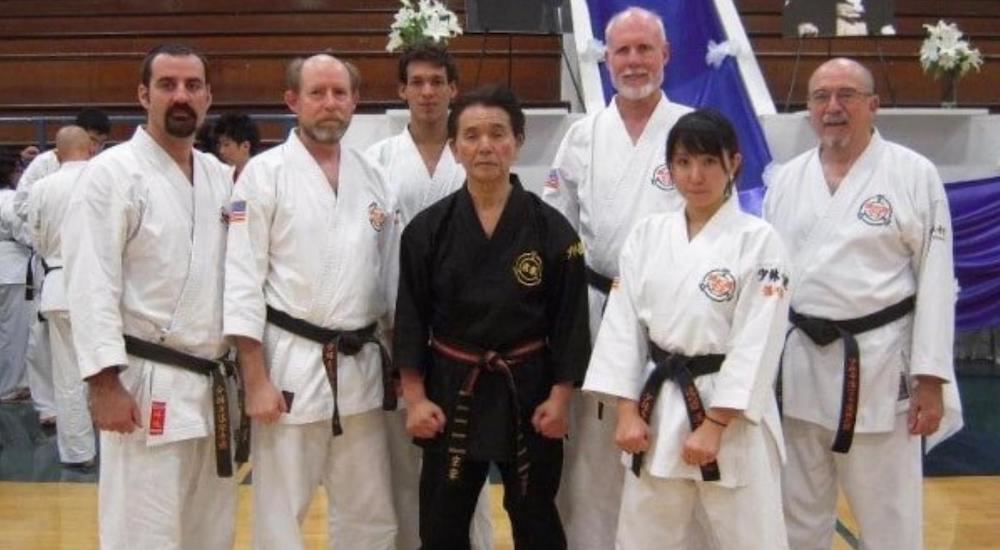 Dodd with Michael Black, Iwao Tamotsu, and the Gainesville branch of the U.S. Shorinji-ryu Full Contact Karate team at the Pan American Championship in Santa Monica in 2011.
In 2006, Dodd purchased the academy from his long-time instructor and mentor, Alex Heyman, opening Global MMA Academy, which offered Brazilian Jiu Jitsu, Kickboxing, and Karate, the foundation of our programs today. From 2005-2010 Dodd was a member of the United States Shorinji-ryu Full Contact Karate team, competing in Central America, the Caribbean, Japan, and around the U.S.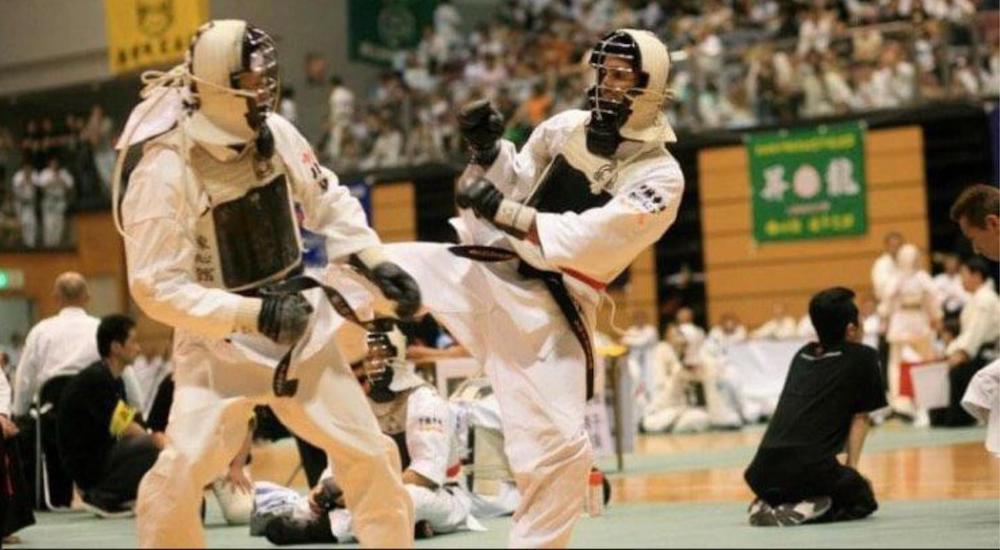 Dodd (left) competing in the 2006 Japan World Cup in full contact karate.
Dodd has competed in more than 100 full contact karate matches. In 2007, he earned second place in the Pan American Full Contact Karate Championship in the men's heavyweight kumite division. In 2011, he earned third place in the Pan American Full Contact Karate Championship in the kata division.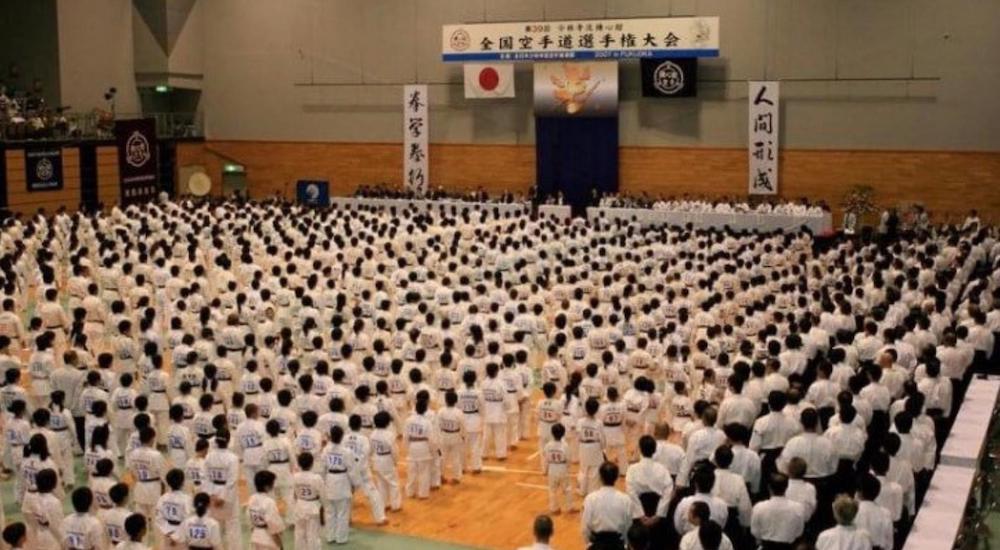 Opening ceremonies for the 2005 Japan World Cup with more than 2,000 competitors in attendance, including Dodd and 45 U.S. team members.
In 2012, Dodd received his fourth degree black belt promotion, earning the title of Shihan, and retired from competition as is customary in Shorinji-ryu karate. In 2017, Dodd received his fifth degree black belt promotion in Yushinmon Shorinji-ryu karate from 10th degree black belt Soke Nakazaki of Tokyo. In 2020, Dodd received his eight degree black belt, earning the title of Kyoshi, from Soke K.A. Shakoor in Gainesville.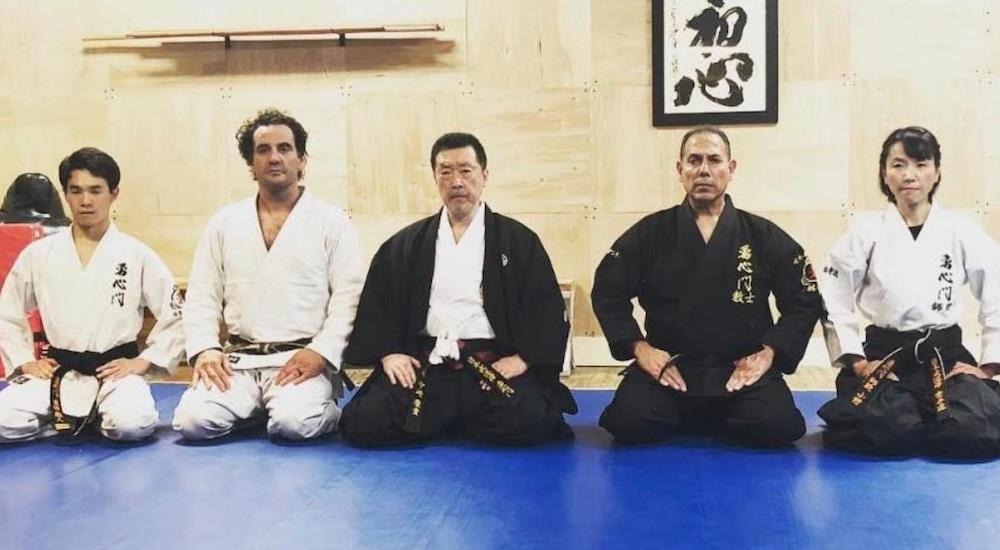 Dodd with Soke Nakazaki and visiting members of the Tokyo team during his Shihan promotion at Global MMA Academy 2017.
Dodd is an experienced traditional full contact karate competitor and weapons practitioner, and teaches the full range of Japanese koryu and Okinawan kobudo weapons. Mat Life Karate is affiliated with Yushinmon Doto Shorinji-ryu Karate-do under Soke Nakazaki, the inheritor of Shorinji-ryu karate under the late Isamu Tamotsu.
Mat Life offers Japanese Martial Arts training in the following programs:
Kinder Kicks for Ages 4-6, focusing on fundamental karate skills
Kids Karate for Ages 7-13
Adult and Teen Karate and Ju Jutsu for ages 14 and up
While competition is not required, Mat Life regularly competes in international Shorinji-ryu competitions, AAU events, smaller regional tournaments, and hosts its popular Kingdom Comp Invitational several times per year in partnership with Mat Life Foundation, Inc.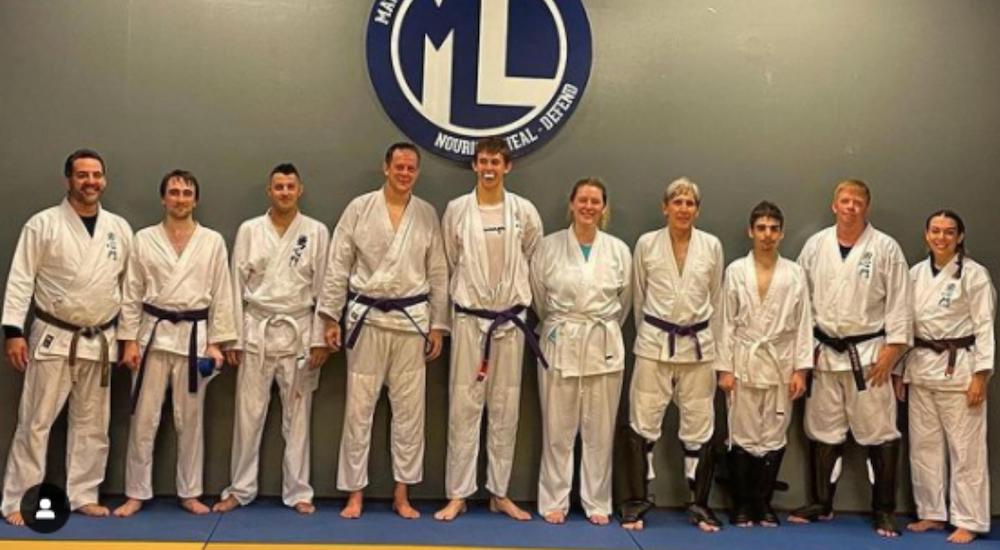 DMat Life Karate testing in October 2021.
Just fill out the short form on your screen to learn more, or click below to get started today!